We use 51% recycled plastic
We use more than 50% recycled plastic from the UK and 40% recycled glass in every plastic and glass bottle across our range.
Our range uses 100% recyclable bottles
All of our bottles are 100% recyclable – including the label and the cap! We are working hard on closing that recycling loop.
We are zero to landfill certified
Everything that can be recycled here is recycled, we've got so good at it that we have been accredited as a zero to landfill company for over 5 years now!
Mother Nature is good to us so in return we will do all that we can to take great care of her. We're all in when it comes to protecting our spring and farmland but understand that our responsibilities are much bigger than that and we are 100% committed to doing better.
Demanding more
We are all demanding more from the companies we buy from and we realise we have a responsibility to share what we've done, what we do and what we are planning to do better! We are known for our no nonsense, open approach. We're sure not perfect here at Princes Gate. But one thing we will be is entirely honest about what we do and the claims we make. We've always tried to share our progress in terms of becoming more self sufficient and using green energy, but going forward we know we need to reach out even more. We plan to lead the way in terms of campaigning and educating about how critical it is to recycle. We'll continue to take a holistic approach to reducing our environmental impact whilst also investing in our friends in the hope that we can use Princes Gate to improve lives and strengthen community.
Reducing the carbon footprint of our bottles
We blow our own bottles on site reducing the raw material PET truck loads needed by a massive 95%. We're also saving over 250 million grams of plastic used every year, compared to bottle weights used 5 years ago.
Powered by only green energy
We invested £1.5m in our wind turbine, which has saved a mighty 1,214.25 tonnes of CO2 per year & 1,228,000kWh of energy per year. We also use the sun with our solar PV, saving a further 11.7 tonnes of CO2 and 21,416kWh of energy per year.
Working with you
We will continue to listen closely to our customers and take responsibility for the quality of our water and the resources we use.
Practicing what we preach
Currently our bottles are made from 51% recycled plastic, we're also committed to using only UK waste whenever possible. They are also 100% recyclable, this means that, if we work closely with our customers we can create a completely closed loop in terms of recycling. Every decision we've made about our packaging has been closely considered. Each bottle is carefully designed to use as little plastic as possible and is transported to the factory as a tiny preform and blown on-site reducing our raw material PET truck loads from 1,000 to just 50 a year. rPET plastic is completely recyclable which means that it if it is recycled properly then the material from our bottles never has to be wasted or found in landfill. This is one of the reasons why we use rPET (recycled plastic) above Tetra or aluminium cans to package our water as these have a much higher carbon footprint than rPET.
Proud of our accolades
Best Practice by Carbon Trust UK

Regional & National EEF Sustainable Manufacturer Winners

Green Dragon Level 5
We're always thinking of new ways that we can save energy at our factory, we can't help ourselves. We've invested in everything from wind turbines and solar panels to tarmac for our car park — made from 8 million recycled plastic bottles to be precise!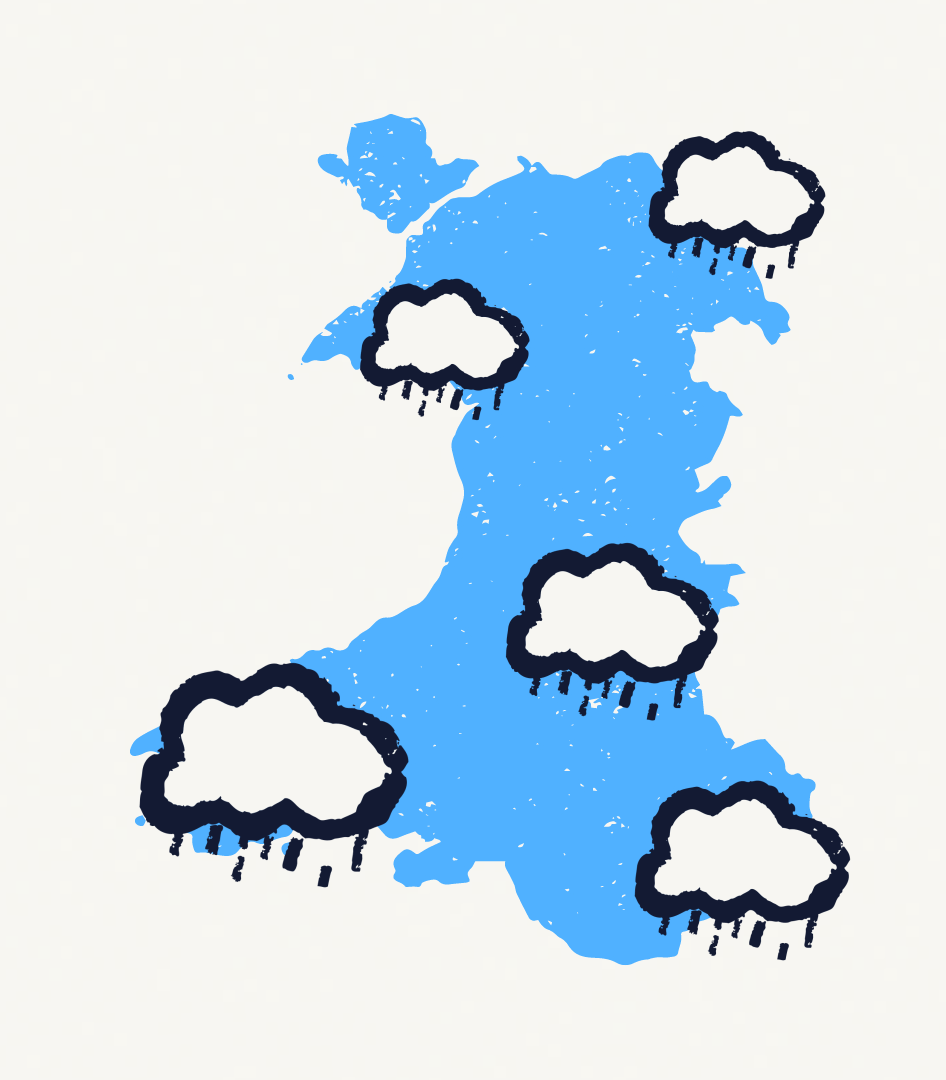 We began by bottling water by hand and delivering it to local schools and businesses in the village with our van. This is the story of how two brothers started sourcing natural mineral water from an organic farm just south of the Preseli Mountains and how we grew to become a trusted supplier of national restaurant chains, hotels, schools and shops.